Communiqué, April 4, 2014 (original in Spanish follows below)
To the Attention of the Public: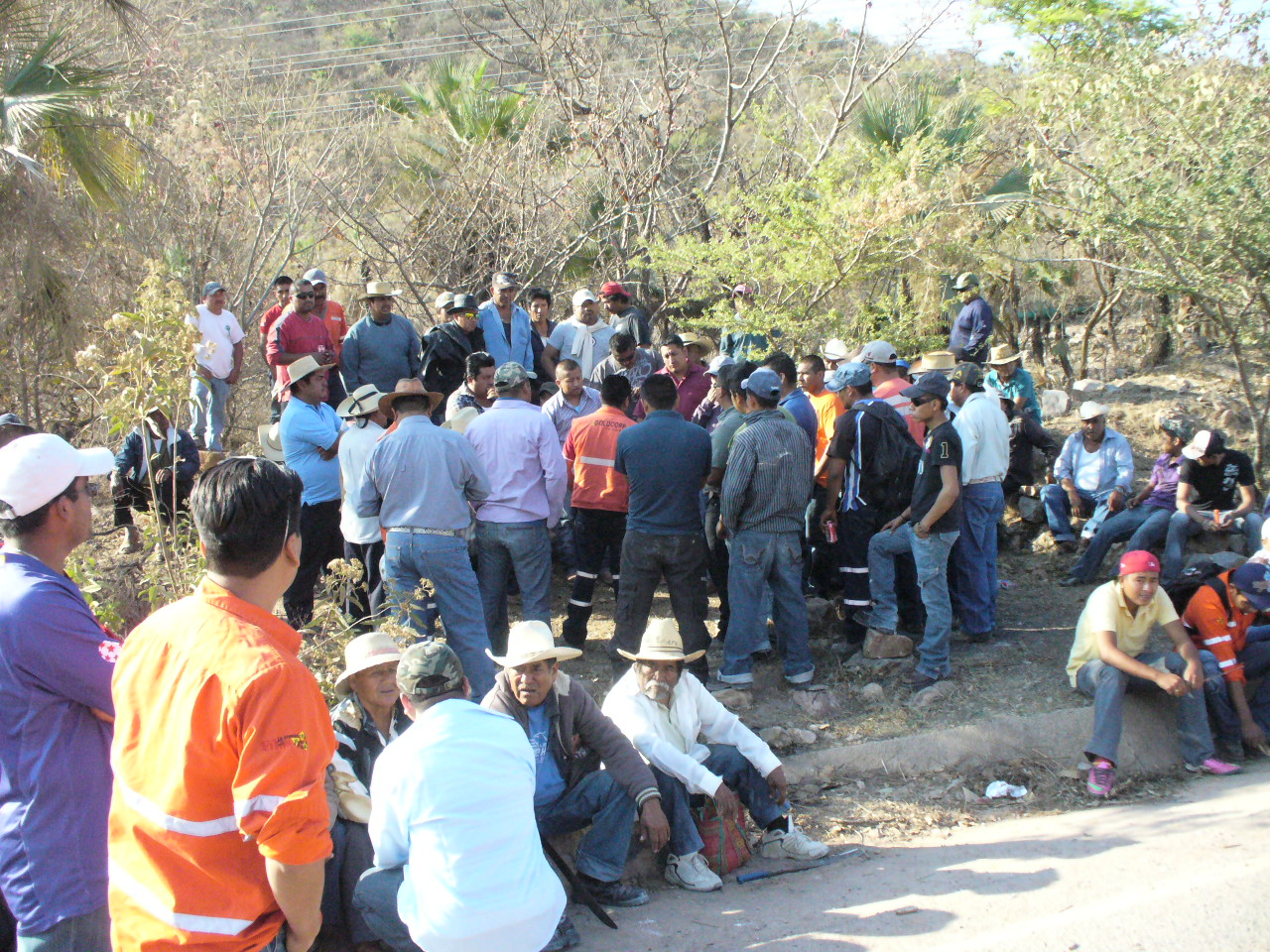 The permanent assembly of the Ejido Carrizalillo, in the municipality of Eduardo Neri, state of Guerrero, México has decided to bring a lawsuit before the federal agricultural tribunal against Desarrollo Mineros San Luis S.A. de C.V., a subsidiary of Goldcorp, to immediately restore ejidal lands and request that the mine closure program start to be implemented [at the Los Filos mine] in accordance with pertinent national and international law.
We are undertaking this measure as a result of the company's refusal to renegotiate our land use contract under more just conditions for the ejido. A win-win for the transnational Canadian firm is impossible to imagine without the ejido having clauses in the contract that respect our territorial rights.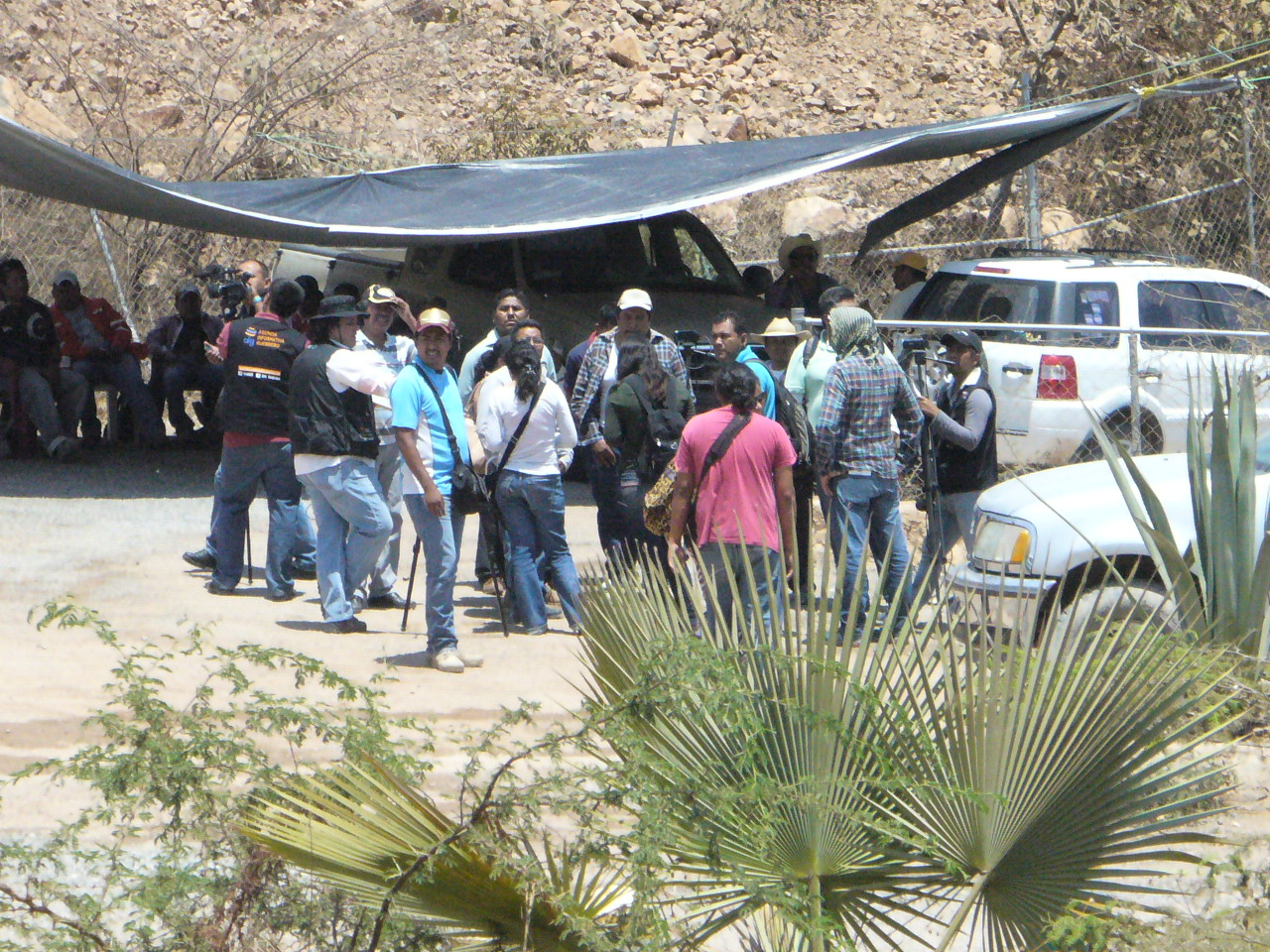 We also take this opportunity to update about the mine stoppage that we maintain and that has continued up until today in a peaceful manner. There has been full collaboration with an emergency brigade in case any interventions are required at the mine site, particularly where there are large quantities of highly dangerous chemicals stored. Vehicles have also been allowed to freely travel along the federal highway that connects Mezcala with Amatitlán. As a result, up until now there have been no mishaps.
We ask once again that you be on alert for any acts of intimidation, reprisal or repression against us on the part of the company or related groups. We will continue to provide updates about this conflict, in which the company has expressed a clear negative to reach a more dignified contract that meets our expectations.
Signed:
Members of the Negotiating Team for the Ejido of Carrizalillo
---
4 de abril de 2014
A la opinión pública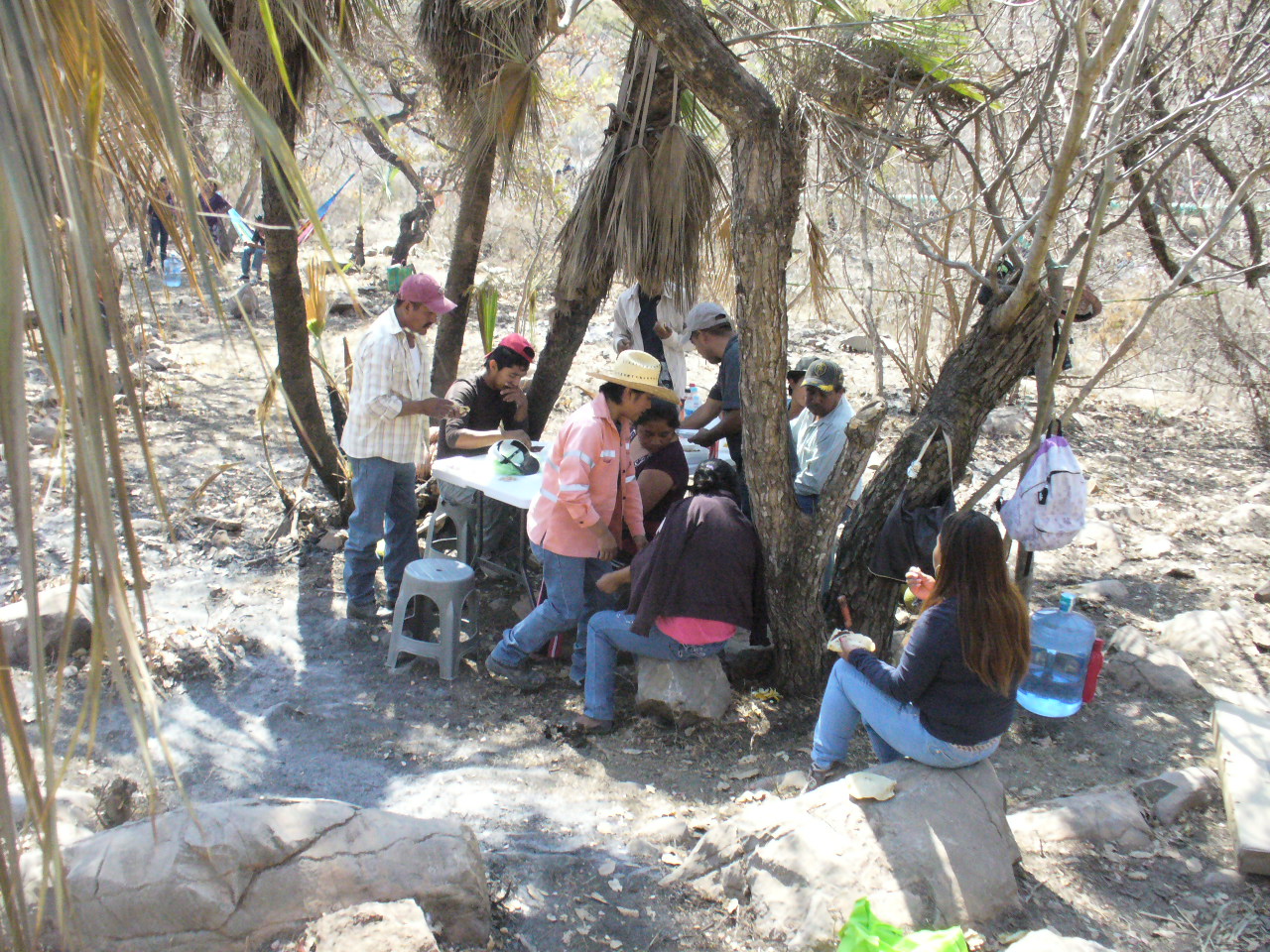 La asamblea permanente del ejido e Carrizalillo, municipio de Eduardo Neri, Estado de Guerrero, ha decidió presentar ante el tribunal agrario de la federación, una demanda contra la empresa Desarrollo Mineros San Luis S.A de C.V. filial de la empresa Goldcorp, para que de manera inmediata se realice la restitución de las tierras ejidales, además de solicitar la implementación de las acciones vinculadas al programa de cierre de mina conforme lo declaran las leyes nacionales e internacionales en la materia.
Esta medida se asume ante la negativa de la empresa para renegociar el convenio de arrendamiento bajo condiciones más justas para con el ejido, toda vez que no puede ponderarse eternamente una lógica de ganar-ganar para el corporativo trasnacional canadiense, sin que el ejido podamos disponer de cláusulas que reivindiquen los derechos que sobre nuestro territorio tenemos.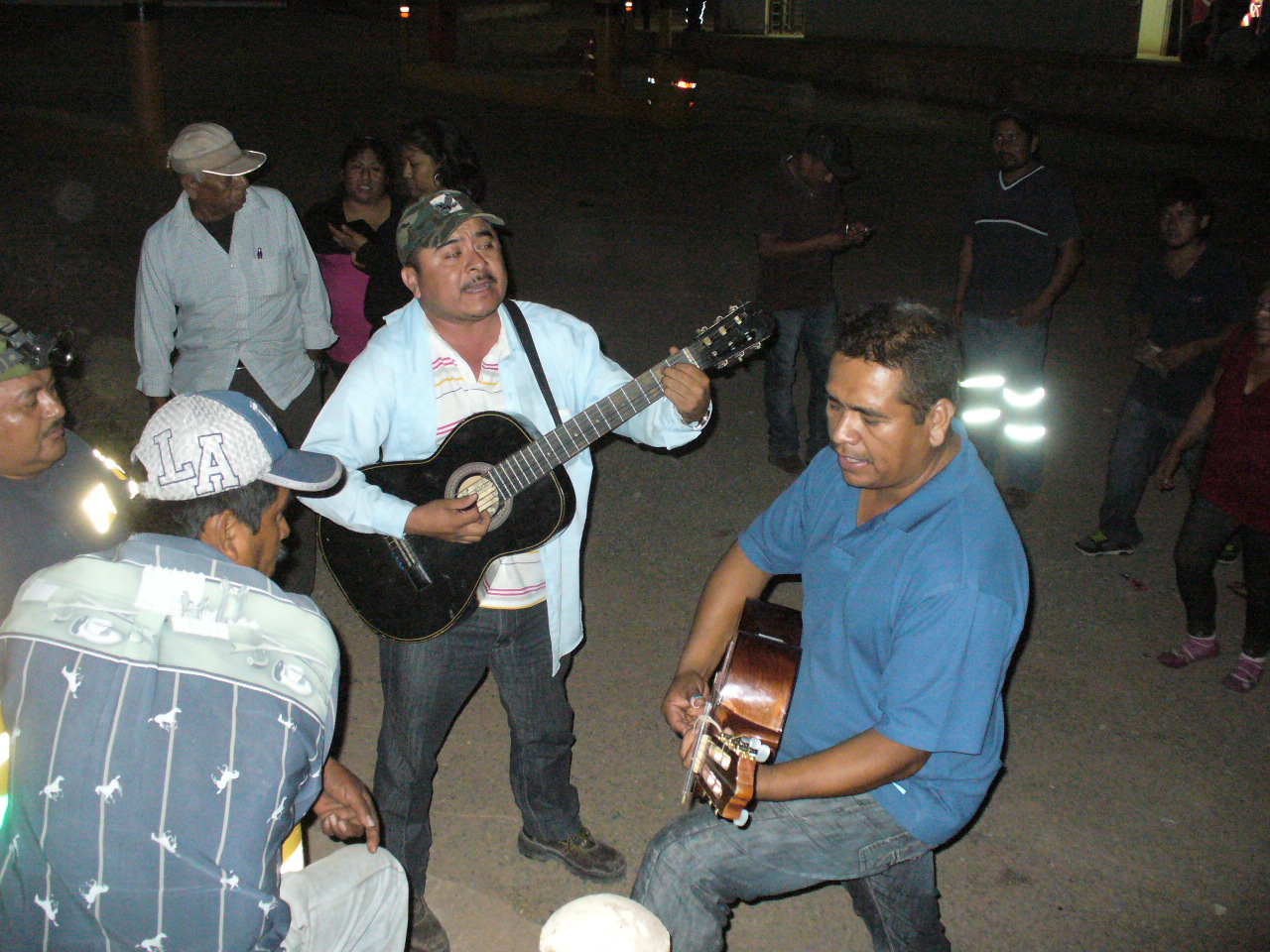 Aprovechamos este comunicado para actualizar la información sobre el paro que sostenemos para la empresa, el cual hasta el día de hoy continua de manera pacífica, en total colaboración con una brigada de emergencia por si se requiere su intervención sobre todo en el sitio en donde hay una gran cantidad de químicos de alta peligrosidad, además de permitir el libre tránsito por la carretera Federal que va desde Mezcala hasta Amatitlán, sin que hasta el momento hayan sucedido percances.
Nuevamente solicitamos se esté atento a cualquier acto de intimidación, represalia o represión de la cual podemos se objeto por parte de la empresa o grupos afines a ella y seguiremos informado la transición de este conflicto en el cual hay una franca negativa de la empresa para establecer un convenio más digno a nuestras pretensiones.
Firma:
Integrantes de la Mesa Ejidal del Carrizalillo