On August 23, 2014, our friend, fellow activist, and MiningWatch Director Marilyn Crawford's extended battle with cancer came to an end. We shall miss her greatly and our hearts go out to her family: her husband Buddy, her daughters Ali and Jennifer, and her father, Leonard Bailey.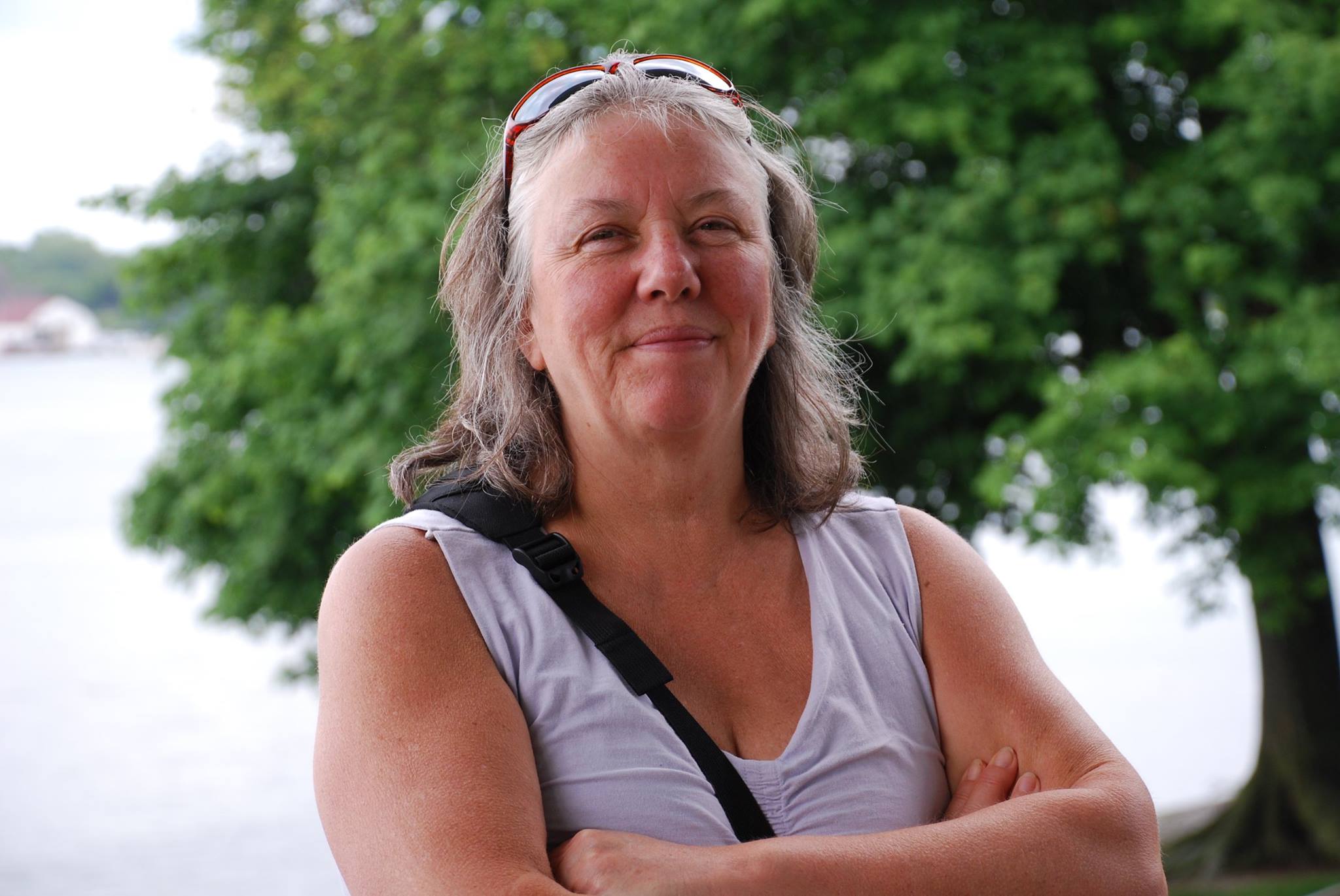 Marilyn had a successful career as a teacher, but we came to know her after she'd retired when, by necessity, she came to be one of Ontario's most knowledgeable and effective advocates for changes to the provincial Mining Act. After her own property was staked, she was shocked to learn of the "free entry" system that allows speculating prospectors to obtain subsurface rights under peoples' homes, farms, woodlots, and cottages.
In response to a rise in the number of claims on people's properties, and damage from un-regulated exploration activities, she helped form Bedford Mining Alert. Before long, Marilyn was able to quote lines of the Mining Act and gladly went toe to toe with government representatives who attempted to explain away citizens' concerns about the industry's privileges. In the name of Bedford Mining Alert, Marilyn went on to make effective presentations to the Ontario government on how the act needed to change. In 2009, Ontario passed a revamped Mining Act with much greater restrictions on the mining sector.
Marilyn also became closely involved in the successful campaign to prevent uranium exploration and mining in eastern Ontario. She was a spokesperson for the Community Coalition Against Uranium Mining, which developed an impressive dossier on the issue and hosted community meetings across the region. This organizing effort ensured the company couldn't find any political support, and combined with blockades by Algonquin leaders and supporters, brought an end to plans for uranium mining in the area.
In 2004 Marilyn joined the board of directors of MiningWatch and made substantial contributions to the organization as Secretary, member of the Personnel Committee, and since 2007, as Co-Chair. She was much loved and appreciated by the staff and other Board members. That love and affection was amply returned by Marilyn, whose caring and generous spirit will be sadly missed and so fondly remembered by us all.
Her official obituary ran in the local Frontenac News, whose editor, Jeff Green, also wrote a touching tribute: Marilyn Crawford made a difference.