Written by Andrew Findlay, The Narwhal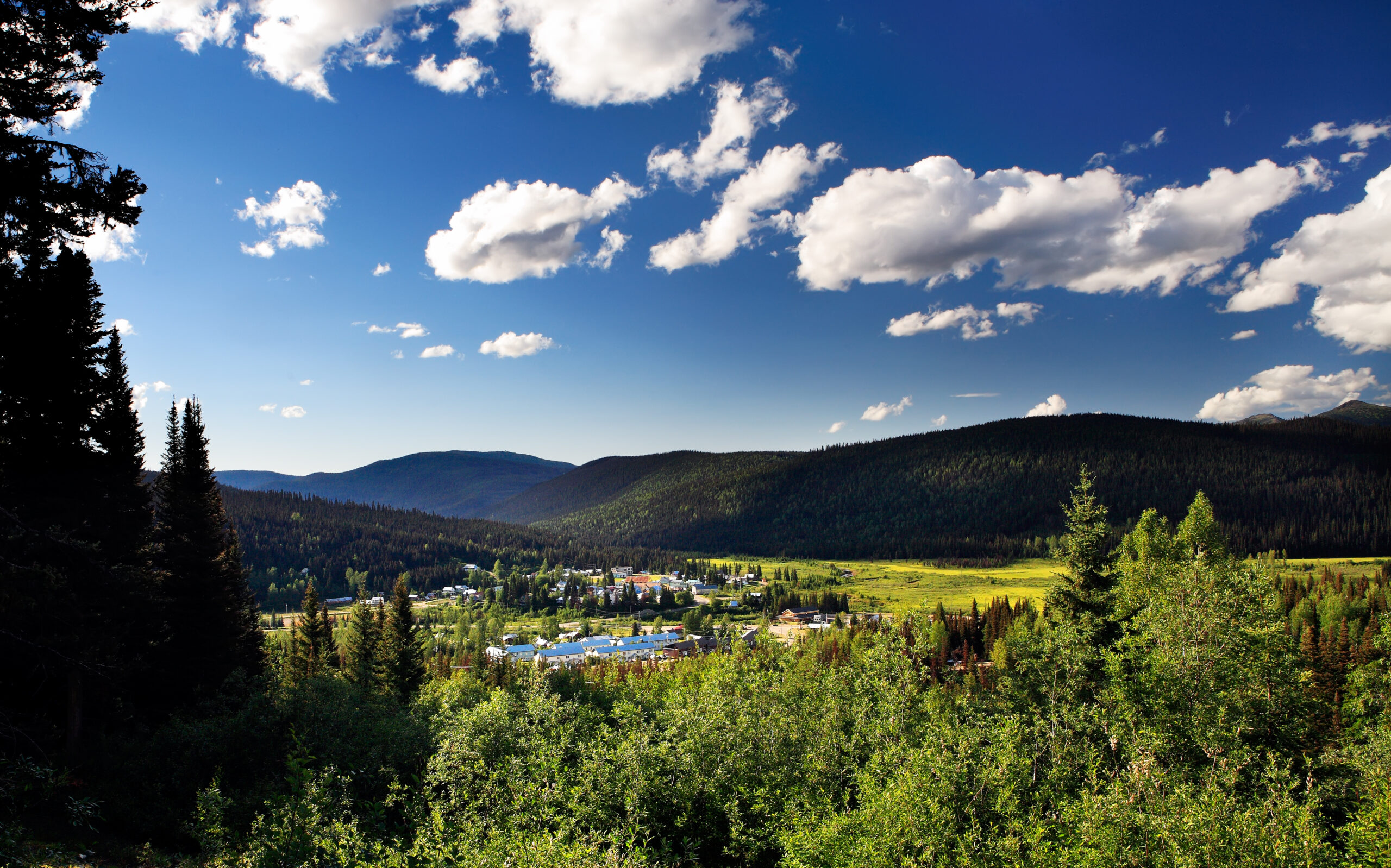 The town of Wells, B.C., is a major tourist draw for both its artsy community, mining history and natural surroundings. Photo: Government of British Columbia / Flickr
On a brisk December day, Judy Campbell walks down Pooley Street in Wells, B.C., a tiny community 80 kilometres east of Quesnel on Highway 26. Cold snow squeaks underfoot and the snow banks are piling high. Campbell turns left and opens the door to the education and cultural centre, Island Mountain Arts. A rush of warm air flushes her face.
The town of Wells and the surrounding region have gone through multiple transformations since miners and prospectors first moved in, more than 150 years ago.
In 1862, William "Billy" Barker struck paydirt on Williams Creek. The gold strike triggered the Cariboo Gold Rush and the town of Barkerville sprung from the wilderness. Sixty-five years later, miner and prospector Fred Wells started the Cariboo Gold Quartz Mining Co. in his namesake town, seven kilometres away.
...
On paper, Osisko's Cariboo Gold Project hits some high notes, Ugo Lapointe, former Canadian coordinator for MiningWatch told The Narwhal in an interview. He lists the use of electric vehicles, sound insulation and the proposed dry stacking of tailings, which he says is considered industry best practice. Tailings are what's left behind after metal is extracted from the ore. Mining companies have conventionally stored this waste material in impoundment ponds, but it has proven time and again to be a dangerous convention — as the disastrous Mount Polley dam collapse illustrated.
...
Full article available here.