Eight miners are trapped in a mine owned by a Vancouver-based company. Advocates want more accountability.
By Amanda Follett Hosgood, The Tyee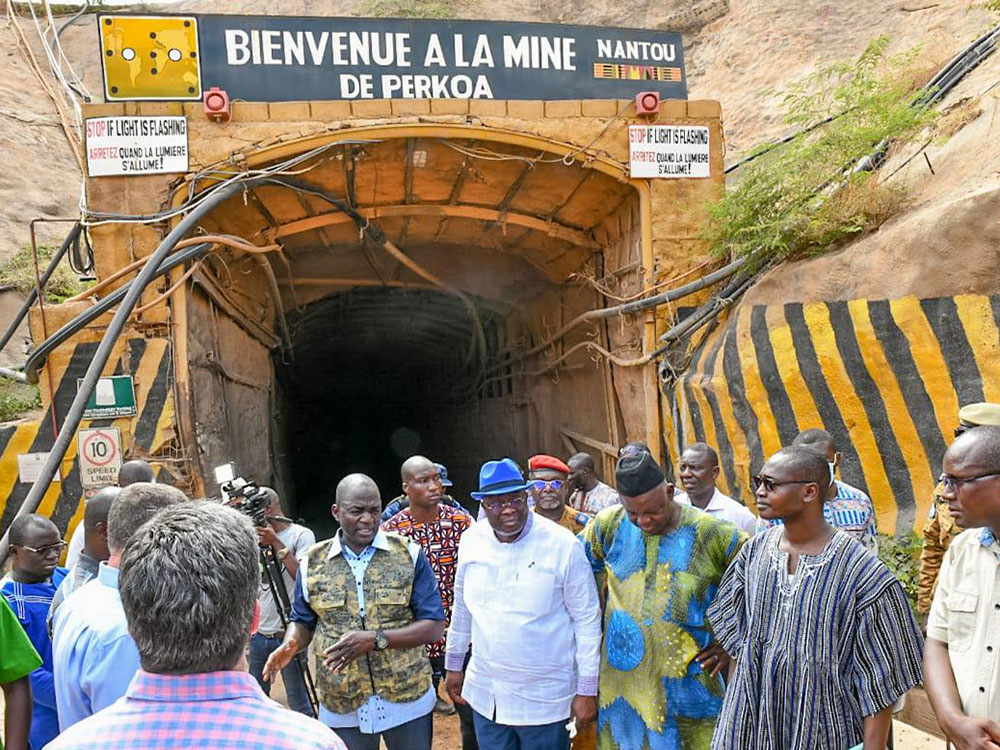 Burkina Faso Prime Minister Albert Ouédraogo (centre, in blue hat) visits Perkoa Mine on May 1. Eight miners have been trapped more than 500 metres underground for more than three weeks and hope for a successful rescue is fading. Photo via Burkina Faso government Twitter.
As the search continues for eight African miners trapped underground in a Canadian-owned mine in Burkina Faso, advocates say Canada's laws should be toughened to ensure greater corporate responsibility.
Vancouver-based Trevali Mining Corp. said Monday that there has been no communication with the miners since heavy rains caused flash flooding at the mine on April 16.
As workers evacuated, eight miners working more than 500 metres underground became trapped, the company said. There has been no contact with the workers, six of whom are local with the remaining two from Zambia and Tanzania, according to news reports.
While extreme weather is blamed for the disaster, Burkina Faso government officials have also placed responsibility on managers at Perkoa Mine, saying the government has launched a judicial investigation. Six of the miners' families have also taken legal action. The West African country has a population of 20 million.
Catherine Coumans, a research co-ordinator with advocacy group MiningWatch Canada, said environmental and human-rights violations by Canadian mining companies operating overseas are more common than most Canadians realize.
She hopes recently tabled federal legislation could bring about change.
"We are constantly being made aware of these incidents, where workers are put at risk because of working for Canadian mining companies," Coumans said, pointing to two unrelated recent disasters in Burkina Faso and Ghana. Both mines were owned by Toronto-based companies.
"It's a matter of cutting corners. It's a matter of getting away with what you can get away with," said Coumans. "There is a real problem with lack of accountability and effective impunity when our Canadian companies operate overseas."
...
Read the full article here.